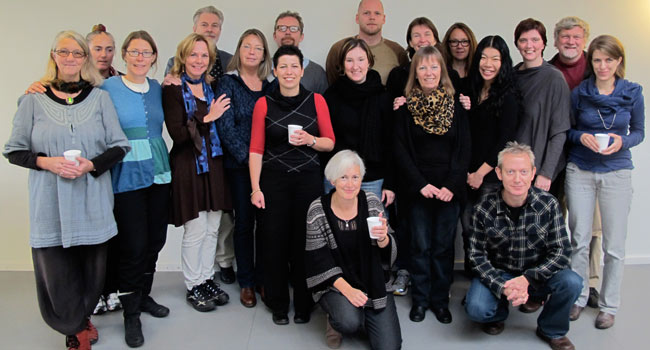 Music Therapy PhD Course Spring 2014
Time
27.04.2014 kl. 16.00 - 03.05.2014 kl. 14.00
Description
This SPRING PhD course takes place at Kroghstræde 6 in Aalborg. Teaching on the course will be undertaken by committee members, guest professors and supervisors, among others Cathy McKinney (Appalatian State University), Dawn Brooker (University of Worcester), Eckart Altenmüller (University of Music Drama and Media, Hannover), Christian Gold (University of Bergen), and Søren Hald (Aalborg University).

On the two first days, Monday and Tuesday, the programme will include the PhD defences by Orii McDermott and by Julian O'Kelley.

Doctoral researchers presenting at the course are Esperanza Torres, Helen Leith, Juanita Eslava, Maya Story, Monika Geretsegger, Ruth Hertrampf, Tali Gottfried, and guest researcher Lena Uggla from Karolinska Institute. Master's level music therapy students are invited to the guest teachers' lectures, but the doctoral students' presentations are only open to the group of doctoral researchers, professors and to invited guests.
Download:
Schedule-PhD-course-2014
Abstracts-PhD-course-2014
Programme-PhD-course-2014


Address
Kroghstræde 6 in Aalborg